I've been thinking if there is one or more memorable birthday experience I had during the past years celebration. But honestly I can't think of one. I don't even remember where I am during my debut or how I celebrated it. I think it was on my 20's already when I started to celebrate my birthday. But it's not really a celebration it's just a simple dinner in the house with family. Well it may be simple but I'm happy and contented that my family is sharing the special day of my life with me.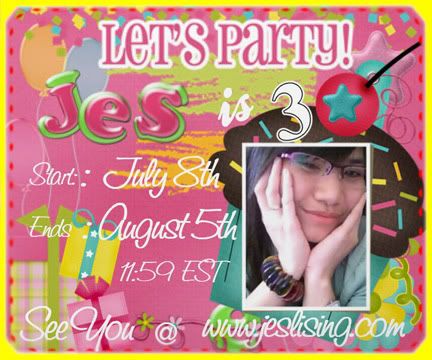 Anyhow, let us join Jes as she celebrates her 30th birthday. Not only that she is giving away lots of prizes so come and join the party. For more information just visit this contest
LINK
. This is also made possible because of the generous sponsors.